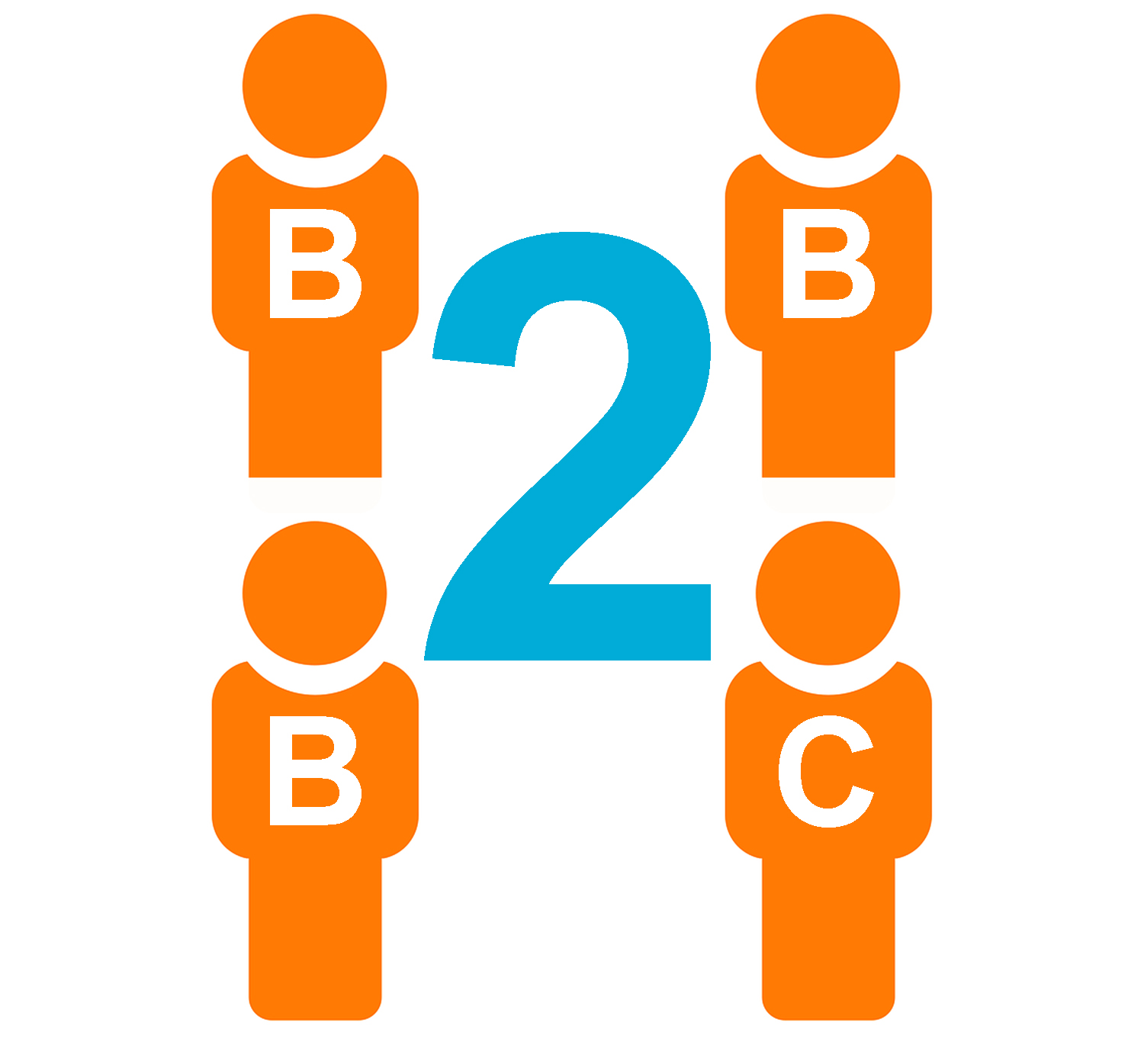 Both Business2Business and Business2Consumer (B2B and B2C) marketing are geared towards generating traffic, increasing sales, and increasing revenues.
Learn more to find the best SEO strategies that can help you reach your goals.
1. Marketing campaign goals: Most search engine optimization customers are B2C companies that operate in an ecommerce environment. Many organizations are now looking for ways to improve their B2B search engine optimization strategies, since business-to-business marketers have begun to recognize the value of search engine rankings. It is important to understand the differences between B2C SEO and B2B and what they mean.
B2B businesses typically sell intangible technology, services and software. Online marketing campaign goals should include increased targeted traffic, sales, online visibility, increasing sales, establishing a company in local search, establishing a business in social media and improving SEO.
B2C businesses sell tangible products and services. Your goal in a marketing campaign is to acquire more leads, increase revenue, build brand awareness and grow market share.
The ultimate campaign goals should be SMART. Specific, measurable, achievable and realistic. Restaurants and retail shops are two examples of B2C.
2. Keyword strategies – Keyword research is the foundation of any SEO strategy. This allows you to identify which keywords are most relevant.
B2B campaigns are often equipped with industry-specific keywords. These keywords help to understand what your potential customers want and to break down search queries. B2B campaigns take more keyword analysis and intelligence to setup. Expertise is what the B2B audience seeks. Specific requirements for B2B purchases include specifications, features, performance and benefit as well as cost of the product. Running costs also include maintenance, support, and troubleshooting. B2B search engine optimization requires that you fully understand what search terms your prospect is using at different stages of the buying cycle.
B2C sales is where people have an idea of what they want. They want to find it. Generic terms are most commonly used in the first phase. The terms that they use are often more consistent. B2C campaigns should focus on keywords that are commonly used, i.e. Generic keywords are more common than complex. The buyer's primary focus shifts from researching possible suppliers to researching specific issues about the product or services, such as performance, efficiency and maintenance. A final round of research will confirm the buyer's intent before making a purchase decision. Other search terms can be used.
3. Content Strategy – A content strategy is a way to communicate information about your company or a new feature. Content strategy is simply content that helps you generate leads and sales.
B2B content strategy focuses on targeting industry professionals and professionals familiar with your company. It highlights your unique advantages over competitors. B2B content strategy should include company blog, industry publications and whitepapers. It's meant to educate.
B2C content marketing's main goal is to increase rankings and drive backlinks. It is primarily for outreach.
4. Link building – This is the act of creating links on third-party websites to point back at your site. It can boost your web presence.
Consistency in B2B messaging and customer-interactions fundamentally means patience. Although conversions are important in B2B campaigns, they are not always easy to achieve. B2B SEO campaigns tend to generate low volumes of leads as key performance indicators.
B2C campaigns tend to be focused on quick wins and conversions. B2C link building is more about sales and revenue per month. Sales are usually made in shorter sessions and typically from one or multiple session visits within days or weeks.
5. Conversion metrics: It is the sales cycle. Long, considered sale vs. quick and impulse purchase.
In B2B, it is not possible to drive site visitors through a specific conversion channel. Your goal should be to get visitors to explore other useful, confidence-building content. B2B purchases are often motivated by fear or risk. B2B searchers will be looking for information about your company and your offerings after clicking through to it. B2B transactions can take from three to 24 month depending on the product or services being sold and the number decisions made in the buying process.
In the B2C environment, conversion ratios are measured as the percentage organic click-throughs that lead to a sale. Conversion ratios require detailed analysis. B2C is a narrow and very small sales funnel. It allows you to quickly measure the impact of optimization. B2C transactions can take anywhere from minutes to weeks. The average transaction is between two and three people. This means that the decision-making process is simpler.
Every business must have a strong SEO strategy. A trusted SEO company will help you understand the differences between B2B and B2C campaigns.