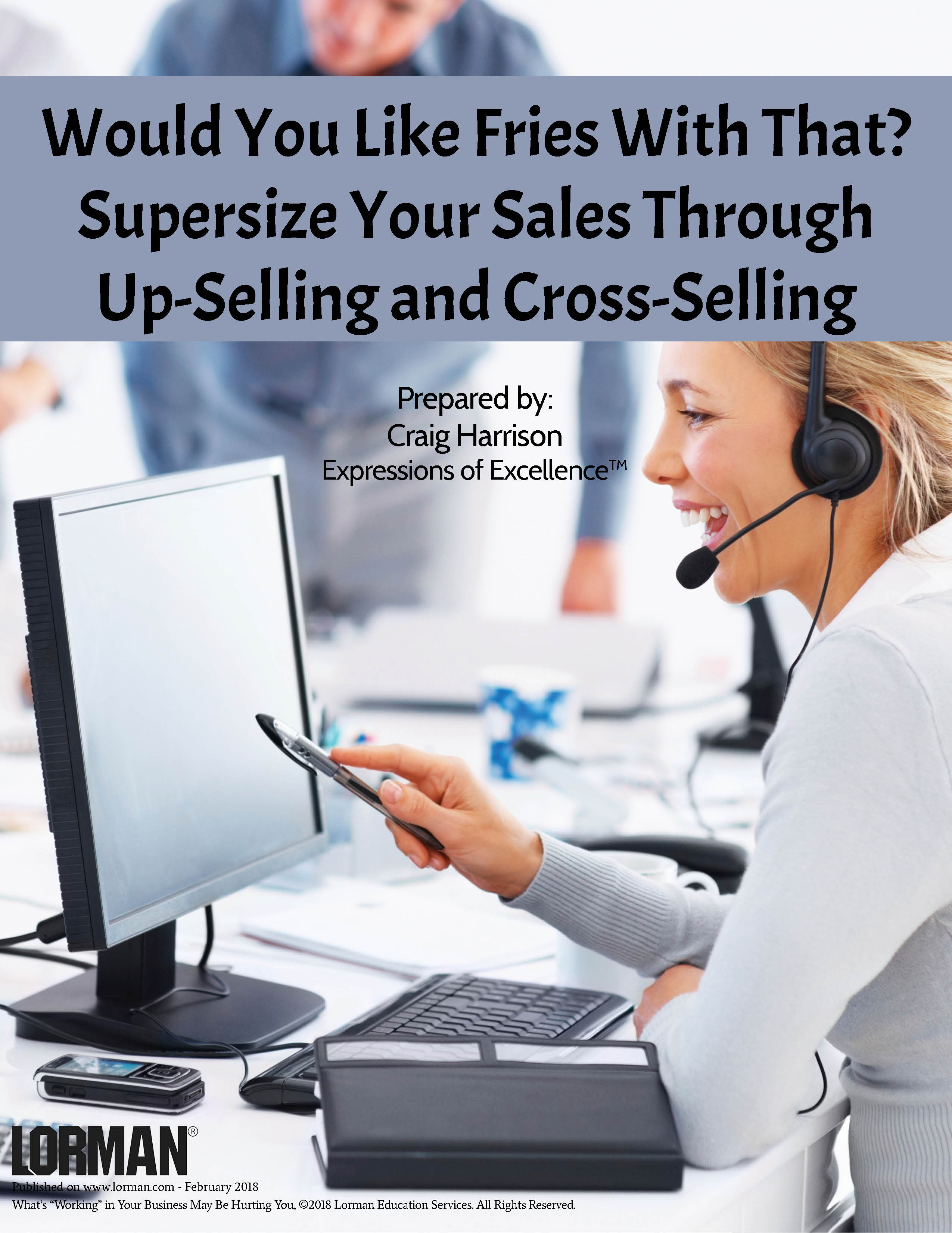 Do you think it is more important to increase purchase volume or frequency if you want to build loyalty? Researchers Doug Hall and Jeffrey Stamp found that the focus on annual loyalty is 3.9 times better when focusing on purchase volumes in their book, "Meaningful Marketing".
Why? Loyalty does not stay static. Your competitors are always looking to change the way you treat your customers. Research has shown that it is better to strike while the iron is hot. Help the customer buy when they are in buying mode. There may be no other chance. Hall and Stamp recommend business owners to follow McDonalds' lead and supersize the offer.
Give your customers an incentive to buy more
Offer incentives to customers who are willing to buy when you know they will. Customers can benefit from longer term contracts and larger packages. To encourage customers to buy more, offer incentives such as discounts for multiunit purchases.
Do you like fries with it?
When you order a McDonald's hamburger at a McDonalds, the staff behind the counter will ask you if you would like fries. McDonalds saw a significant increase in sales simply by asking the question to their employees.
This same strategy can increase sales for your company. Are you offering accessories and additional services with every sale? These options are clearly listed in every proposal, with all benefits clearly explained for the consumer. If you don't, it's time to revise. Research has shown that if this is not mentioned upfront, it may be lost.
Meal Deal
McDonald's realized that most people want a sandwich, fries, and a drink. McDonald's developed a pricing structure so that nearly everyone can buy a "# 1", 2 or 3!
This can also be a great option for you. As a standard, bundle accessories and service contracts in the purchase price. If you don't include an accessory, the package will be discounted slightly. Most consumers will purchase the entire package.
Offer "Free Stuff" With a complete system sale, this bundle allows you to offer an additional service (which costs very little) "free".
This combined approach will also help you stand out in your market.
Don't stop at the Meal. You can also offer a Complete Package
Another approach is to look at your product through the customer's eyes. What do they need to enjoy your product or service the best? Your customer will have fewer reasons not to use your product or service if you offer them these products directly or through a strategic partner.
What kind of services can you offer? Consider offering $25 coupons to a nursery or landscape company with any product you sell. Perhaps a gift card for floor cleaning or floor refinishing. The little extras will be appreciated by your customers.
These extra services don't have to cost you extra. Many companies offer referral bonuses. You can ask service providers about coupons that are free, instead of the referral bonus. Smart people will also appreciate the coupons you give for their services.
These are just a few examples of ways you can grow your business through customer loyalty. If you are looking for other ways to increase your business's size, look at other industries other than HVAC.